You all agree that we all want the best care and support for our loved ones with disabilities, right? If you or your close ones are eligible to get NDIS funding, that's great. NDIS Support Services Sydney opens doors to a world of opportunities, empowering individuals with disabilities to live independently and fulfill their potential. But the real task is selecting the most suitable registered NDIS service provider who can effectively support you in achieving your NDIS goals.
We know that you are wondering how you can evaluate whether this is the right NDIS Sydney provider or not. Don't worry; we're here to help you. In this blog, we are going to explore the key qualities that you should look for in your NDIS provider. Choosing the right NDIS service provider extends beyond a mere checklist. It involves finding a trusted partner who understands your unique needs and requirements. Through this blog, our aim is to shed light on the crucial attributes that can make a significant difference in your NDIS journey.
So without wasting any time, let's begin.
Experience And Knowledge
The first thing is to ensure that they are a Registered NDIS Provider Sydney. After that, we advise you to look for an NDIS service provider with a proven track record of supporting NDIS participants. Assess their history and reputation, seeking feedback from other participants who have received their services. This will help you gain information about their ability to fulfill their promises. 
Moreover, they should have a team that has skills and knowledge about supporting people with disabilities. They should know how to provide NDIS participants with the best care and support. Their experience of working with diverse disabilities and their ability to adapt their approaches to meet individual requirements are vital. To further assess staff competence, inquire about their ongoing professional development and training programmes. 
Provides Tailored Support
A crucial quality to look for in your NDIS service provider is their ability to provide tailored support that caters to your unique needs. Each disabled individual is different, as are their needs. A good NDIS Services Sydney provider should understand this and be committed to offering individualised support. It means that they should work with you to understand your goals and create a personalised plan. They should listen attentively to your concerns and actively involve you in decision-making processes related to your care and support.
In addition to personalised support plans, the right NDIS service provider will have a flexible and adaptable approach. They should be willing to adjust and modify their services as your needs evolve or change over time. By selecting a provider that offers tailored support, you can experience the benefits of individualised care and have greater control over your NDIS journey.
Honest And Open Communication
Transparent and effective communication is very important to building a successful partnership with your NDIS provider. A good NDIS Disability Support Provider In Sydney understands the importance of clear and transparent communication. They should actively engage with you, your family, and your caretakers to ensure an open line of communication. They should be responsive to your queries, concerns, and feedback and actively seek your input in decision-making processes regarding your care and support. Furthermore, they should inform you about any changes or updates regarding your services. They should communicate clearly and honestly about the services they can provide, as well as any limitations or potential challenges.
Compassionate And Friendly
An NDIS provider must work with professionalism, but it is also crucial for them to be compassionate, empathetic, and friendly. A good NDIS Sydney provider should have a team of support workers who genuinely care about the well-being of their participants. They should possess a compassionate nature and the ability to connect with individuals on a personal level. This means understanding the emotions, frustrations, and aspirations of disabled individuals.
The support workers should be able to build rapport and trust with the participants, making them feel comfortable and valued. They should be patient listeners and understand the concerns and needs of the individuals they support. Moreover, they should provide encouragement and motivation to help individuals overcome challenges and develop new skills. This can be done by acknowledging their achievements and providing guidance and support when needed. So, choose an NDIS service provider that fosters a supportive environment where your loved ones feel understood, respected, and valued.
Prioritise Safety
Always choose NDIS Providers Sydney that demonstrate a strong commitment to creating a secure environment for their participants. To ensure the safety of individuals with disabilities, a reliable NDIS service provider will have established safety protocols and procedures in place. They will prioritise risk management and take proactive measures to identify and address any potential hazards or risks. This includes conducting regular assessments, implementing appropriate safeguards, and adhering to relevant safety regulations and standards.
In addition, a trustworthy NDIS provider will have well-trained and qualified staff who are knowledgeable about safety practices. Their support workers should be thoroughly trained to handle emergencies while ensuring the safety of their clients. By selecting an NDIS service provider that prioritises safety, you can have peace of mind knowing that your loved ones are in safe hands.
Responsive To Your Needs
A good NDIS provider understands the needs of their clients and is ready to go above and beyond to serve them. They should be flexible and adaptable to the changing requirements of their clients and should work with you to find the best plan for you. They must ensure that a designated support person is always accessible and available to assist you, ensuring your needs are met promptly. 
Additionally, they should encourage you to actively participate in the decision-making process and empower you to have a voice in your support services. Your NDIS provider should continuously assess and monitor your progress, making adjustments to the support plan as required. With a responsive NDIS Disability Services Sydney provider, you can expect personalised care, timely assistance, and a dedicated team committed to meeting your evolving needs.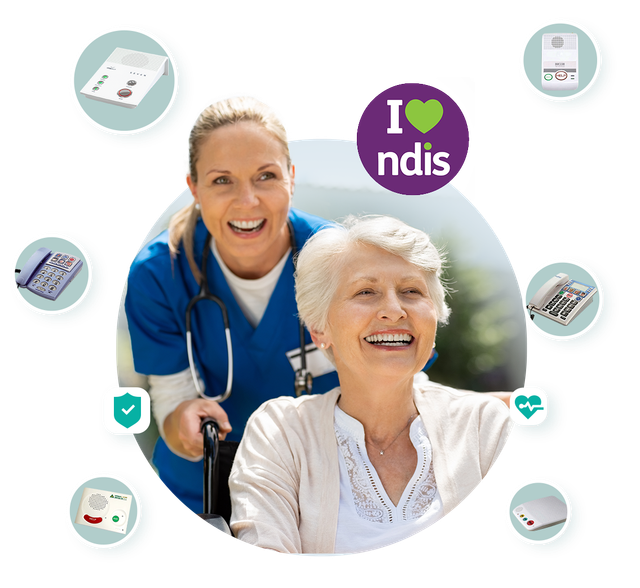 Resources Availability
When choosing a service provider for NDIS Support Sydney, it is essential to consider their resource availability to ensure they can fulfill the promises they make. While every NDIS service provider may claim to offer the best support, it is crucial to verify whether they have the resources to back up their commitments. They should have sufficient support staff available at all times to meet your needs promptly. This means they should have a dedicated team of qualified professionals who are readily accessible whenever you require assistance.
Furthermore, the provider should possess the capability to offer the services you require, whether it is transportation and travel assistance or respite services. They should have the necessary resources and infrastructure in place. This includes accessible vehicles for transportation needs and suitable facilities for accommodation options. By ensuring that your NDIS provider has the necessary resources, you can have confidence in their ability to deliver the promised care and support. 
Let's Sum Up
Choosing reliable and the best NDIS Service Providers Sydney is very important to achieving your NDIS goals and receiving the support you need. We hope that our blog is going to be a great help to you in identifying the right NDIS provider.
If you are currently in search of a reputable NDIS Provider Sydney, look no further than Caura. As a trusted registered NDIS service provider, we are dedicated to supporting individuals with disabilities to live independent and fulfilling lives. Our services are designed to help NDIS participants achieve their life goals and make a positive impact on their lives. At Caura, we stand by each quality we have discussed in this blog. We understand the importance of safety, compassion, and responsiveness in our services. Our dedicated support workers are not only highly skilled but also compassionate and friendly, creating a supportive and empowering environment for our participants.
To learn more about our services, please feel free to reach out to our experts.